Description
About this project
The world of watch luxury seems to be an unachievable height for young companies. A lot of people see the industry of luxurious watches and fine watchmaking as something expensive and utopical, but that's not about us! My name is Quentin Trudeau and here's our story.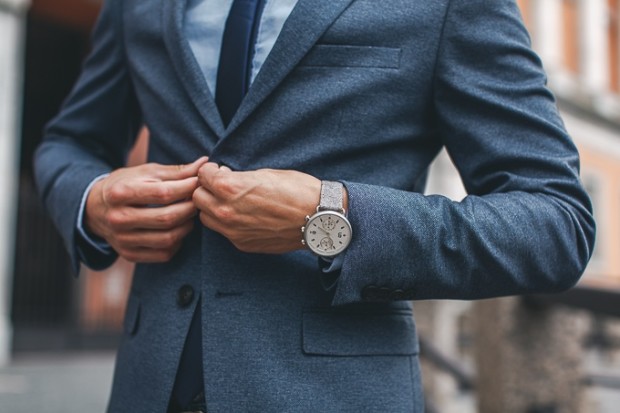 I worked in sales and marketing departments of such watch brands as Breguet, Blancpain, Longines and Ulysse Nardin for almost five years. A lot of beautiful, highly reliable and admirable watches passed through my hands and the only thing that saddened me was its price.
One day I decided to move forward with this watch passion of mine and create something on my own, use my experience to make watches that distinctively stand out among others. That's exactly when I thought of my long time fellow Vikentiy Gryaznov.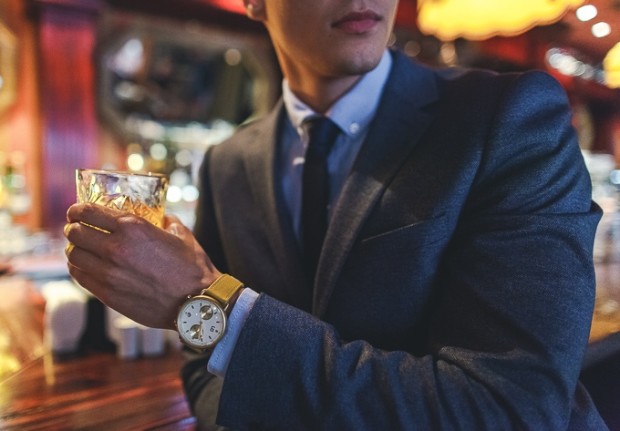 My partner and friend Vikentiy Gryaznov is a talented and renowned designer who worked for several Swiss watch companies and well known for his assistance in the masterpiece Lunokhod watch project of famous Russian watchmaker Konstantin Chaykin.
Vikentiy has studied at Strate School of design in Paris and graduated in 2008 with specialization in luxury design. Besides luxurious watches he also works on jewelry, furniture, car interiors and yachts. He gladly agreed to unite his creative genius with my aspirations and since we've been working together as a team.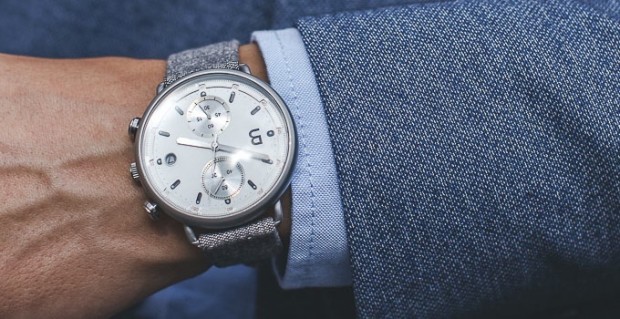 We attracted to the project some of our friends, who are professionals in luxury industry, to act as our consultants and advisers, which helps us to see market clearly and turn our big dream into reality.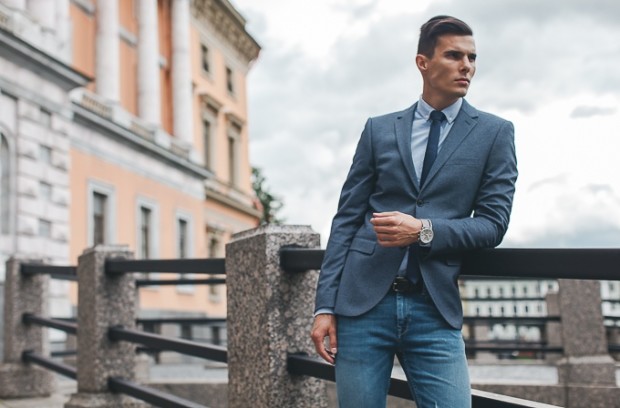 Well… that's how it started.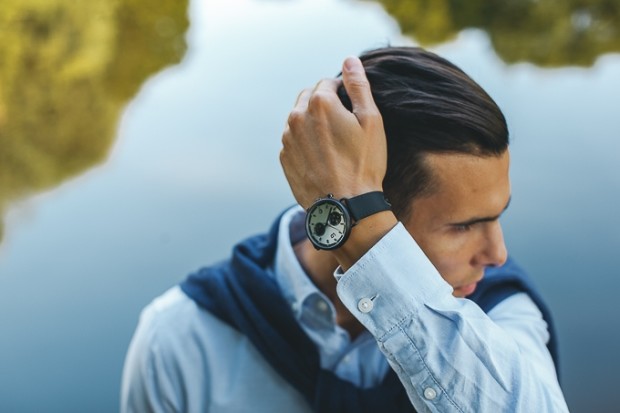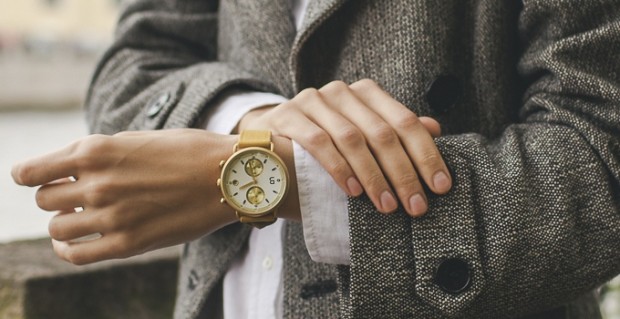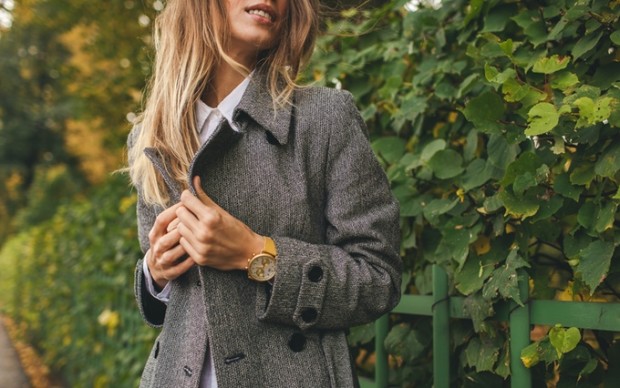 Working with luxury timepieces, we, of course, studied their history as well as watch industry as a whole. Let's be frank: we're extremely fond of vintage watches, a good old fashioned classic. That became our destination in design concept for the first series of Plan B.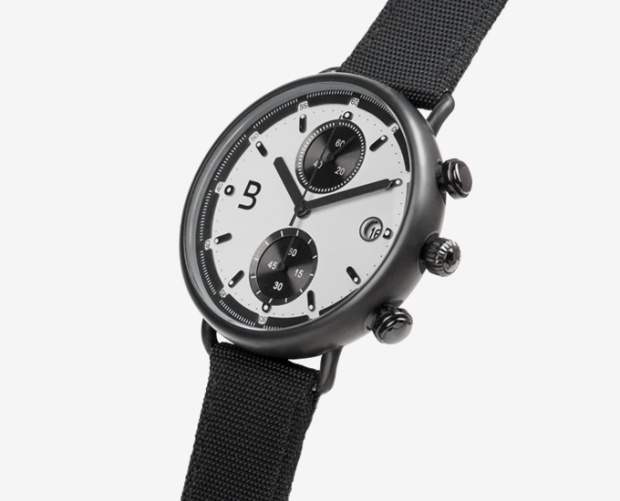 We searched through enormous collections of the most attractive vintage timepieces of the past, thousands of photographs and whittled away all of our pencils on sketches before we came up with the final design of Plan B – Edmonton series.

It has everything that warms hearts of watch enthusiasts all over the world, trusted design features, traditional outlook with every element seems natural and hand made.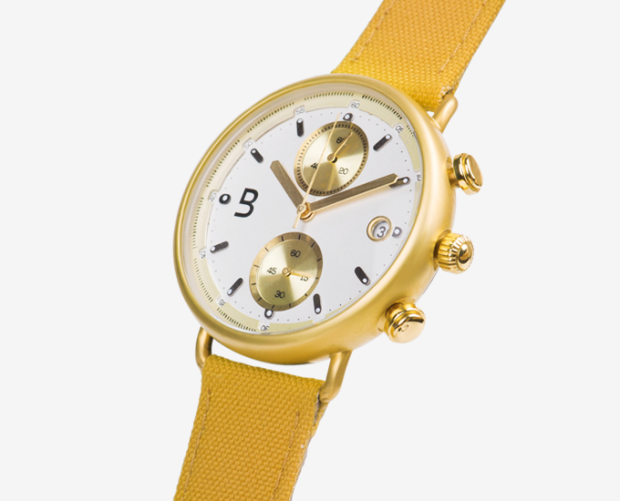 We spent almost two years developing an ideal prototype to show it to the world and to you.

Cherishing quality in every detail and basic ideas of European watch design of the middle of XX century, our designer Vikentiy Gryaznov developed three models for the first Plan B series – Edmonton – which is an ultimate manifestation of our philosophy.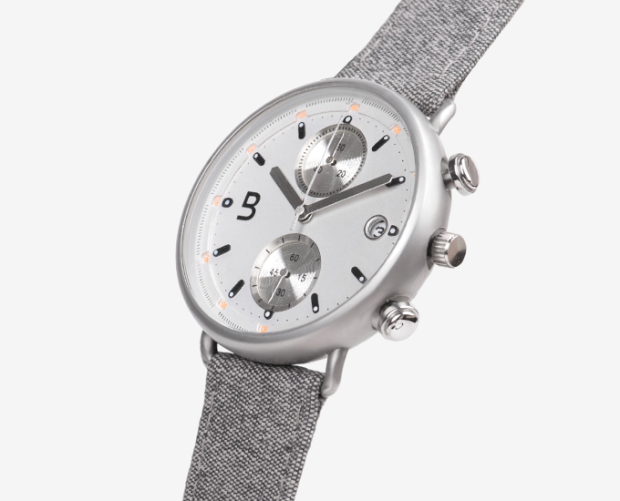 Realizing our aspirations, we've reached an agreement with a manufacturer specializing on producing watches for the luxury segment. With such an ambitious task in mind we have no rights to loose in quality. For you – only the best we can offer!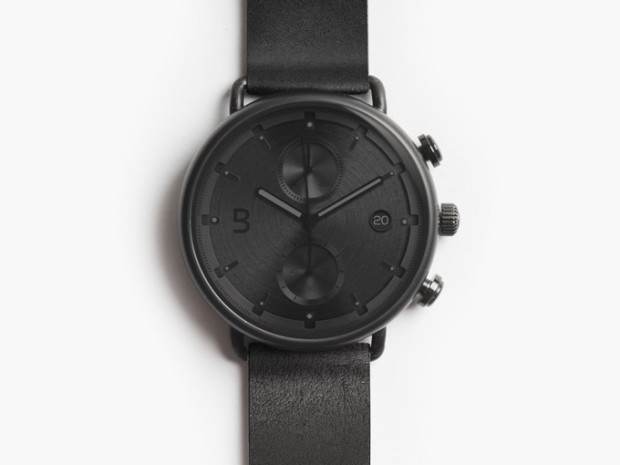 Our main goal was to create a timepiece based on three fundamental ideas: vintage design, functionality and universality. That's the essentials of our concept which combines the best designer features of the most attractive luxury timepieces, has the same accuracy and reliability as its bourgeois brethren, but with reasonable price affordable for everyone.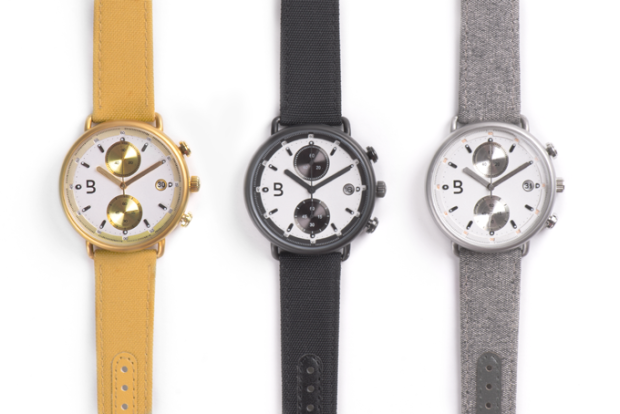 And of course, it's the timepiece we gladly wear ourselves!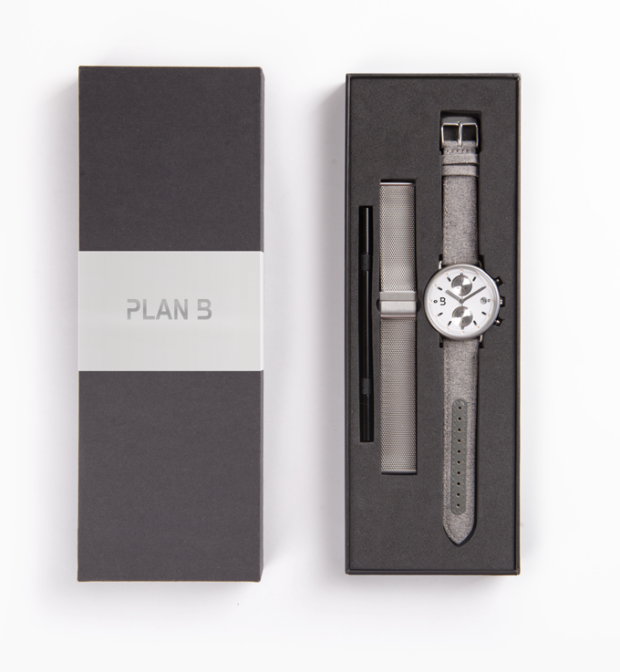 We wanted not only to create beautiful and attractive watch with vintage design but also make it an inherent companion to your wrists, a stylish decision for every occasion. That's why we offer second, more formal stainless steel strap, which is included in the original package. Now you'll always have a Plan B!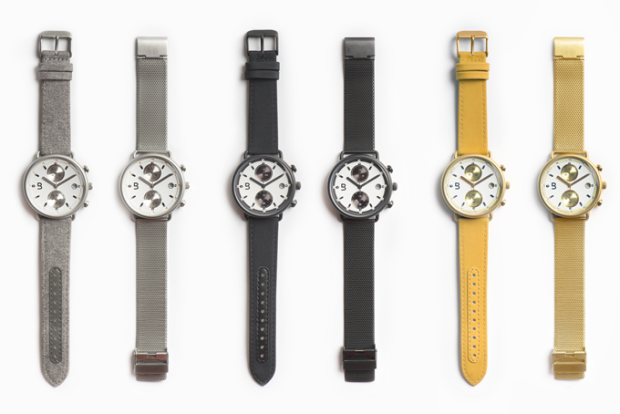 To complete package and make strap changing process easy as possible we also include special tool which allow you to change straps in couple of seconds! Plan B offers you an opportunity to have a universal timepiece suitable for every situation in one box.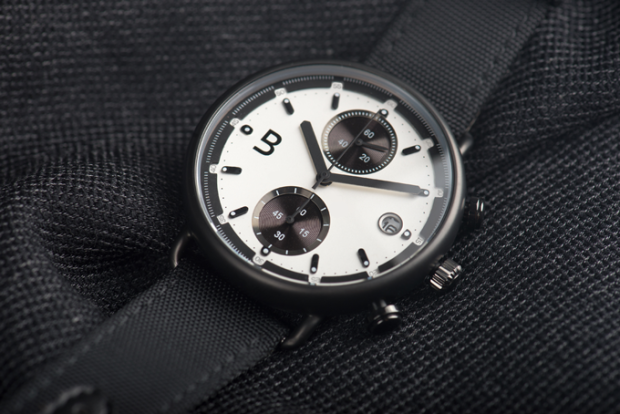 Our first project is only the beginning. If you like our watches, have faith in what we do and ready to support us then we'll gladly march forward with our cause!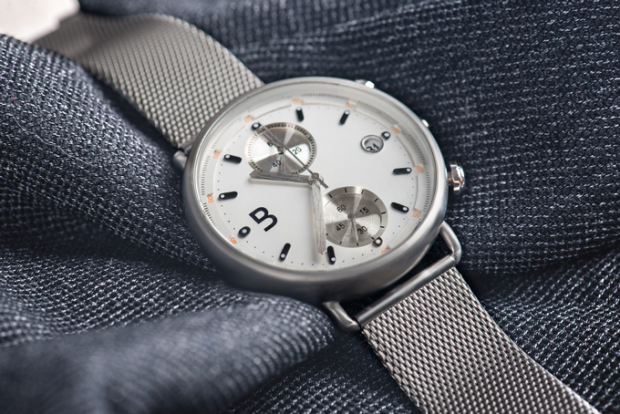 We want to make Plan B the big player in the watch industry, improving manufacturing technologies, reliability, quality and design, matching it with the top watch brands. We have a lot of ideas how to make our watches better, more advanced, complicated and sophisticated.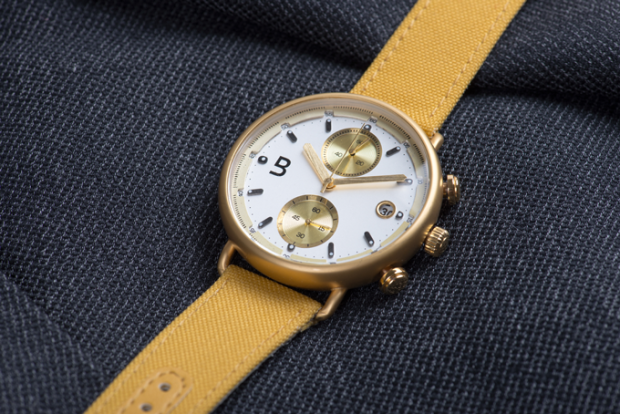 One of our top achievements in development of Plan B is that we've managed to bring life into the watch with small and interesting details. We used several types of steel to create the diversity in textures and feeling. Case itself has matte coating, while crown, buttons and strap parts are made of polished steel. Watch hands have brushed surface along with outer rings of sunray concentric sub-dials.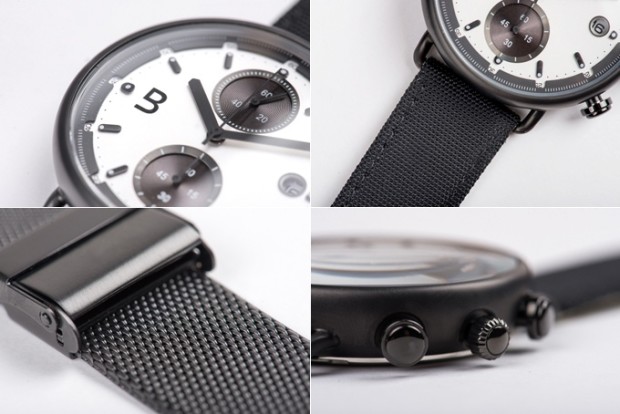 The dial has applied volume index marks covered with luminous paint and consists of three independent layers, each with its own time unit to show.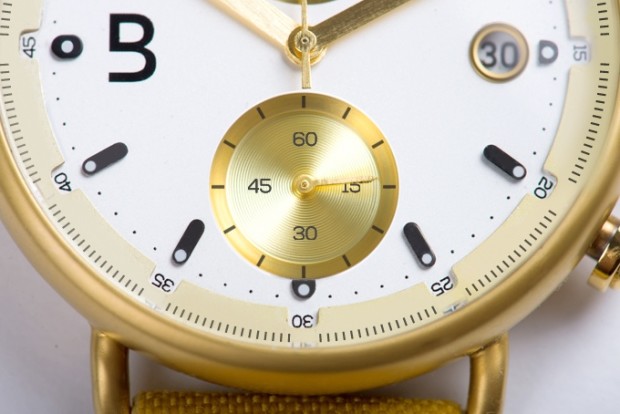 One of the coolest features is a domed mineral glass which lets to read the dial most spectacular way and supports overall vintage outlook. Date window has a magnifying lens on itself.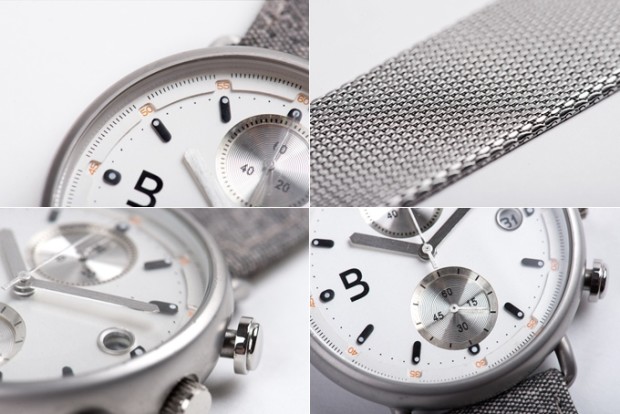 Edmonton Noir is a special limited edition of our Plan B watches. It has black brushed steel dial with handcrafted black date window and stylish green luminous coating. Noir comes with a black genuine leather strap and black steel mesh band. There will be only 50 pieces of Edmonton Noir.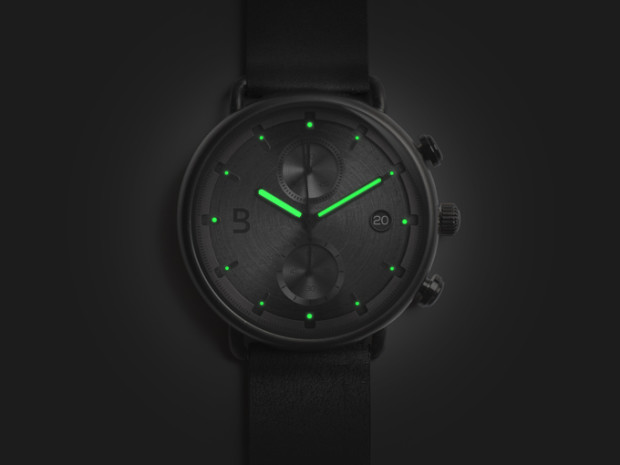 Plan B case has an aerodynamic rounded shape inspired with french watchmaking of mid 1950-s and made of high grade composite stainless steel – the best material available in our price range. It is topped with domed panoramic glass which lets you enjoy Edmonton series vintage design in its full beauty.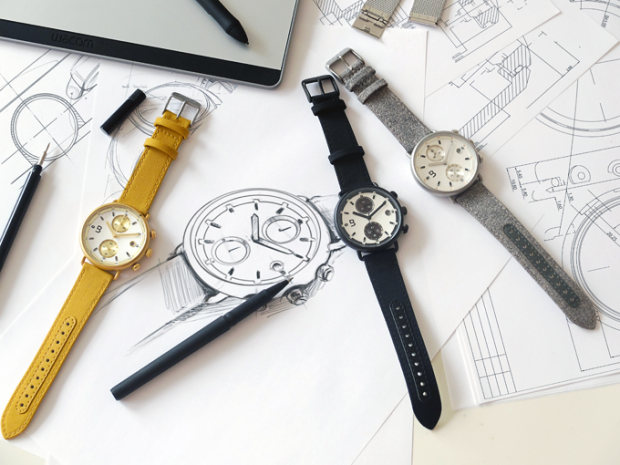 By the way the case was created from scratch, through a lot of research and hot debates. Every single detail was developed thoroughly, even the shape of lugs! Precision and reliability of prime watch function is also a vital matter for us. Plan B watches house accurate quartz movement with two chronographs, four jewels and gold coating. Also an outstanding battery life terms — 54 months! We love what we do so much that we spent a lot of time picking most comfy and convenient watch crown and chrono buttons!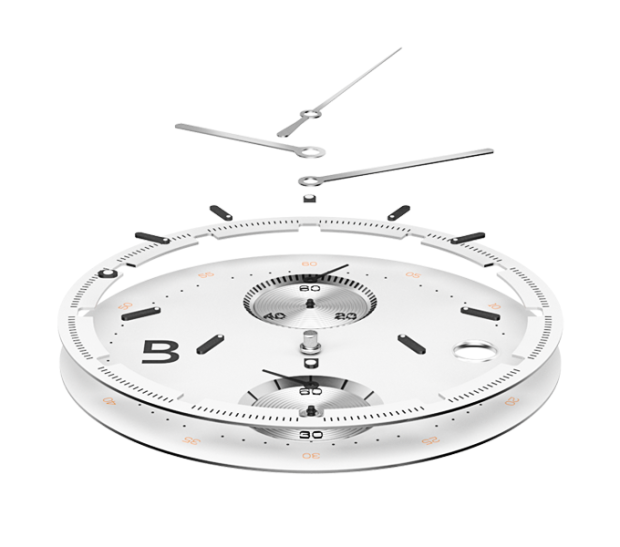 Our project means frequent strap change, so we needed to find lasting and durable decision for our straps. That's why we've picked dyed canvas and leather for basic strap and Milanese mesh steel for secondary one. These kinds of straps can easily last for ages even if you are going to change them on your Plan B every day!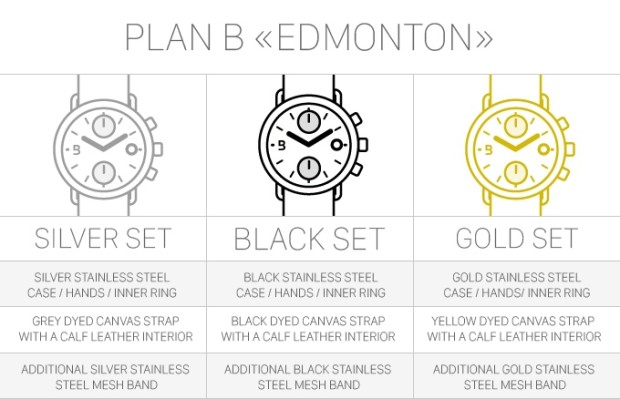 Case Diameter: 43 mm
Case Thickness: 9 mm
Band Material: Dyed canvas/leather and Milanese mesh stainless steel
Band Max/Min Length: 215 mm / 155 mm
Band Width: 20 mm
Total Weight: 55 gr
Case / Backcase Material : 316L Stainless steel
Strap buckle: 316L Stainless steel
Glass: Crystal Mineral glass
Water Resistant: 5 ATM / 50 Meters
Movement:  Quartz

Our backers will have the sweetest deals! We have a possibility to offer the best price on our watch as well as make this deal even more profitable. Save up to 50% ordering more than one Plan B set!

Our watches are already on its way to the manufacture. There's still some place left in the first queue of production, so you'll get your watches along with other backers!